Prague is one of the most beautiful medieval cities in the world, located in the heart of Europe – in the Czech Republic. The city has a lot to offer – stunning architecture, captivating history and the best beer in the world. On top of that the Czech Republic has a long tradition in whitewater paddling, no surprise that Czech whitewater slalom paddlers are always among the highest ranking. The same path is followed by the Czech SUP riders who are now pushing paddleboarding to new levels in Europe.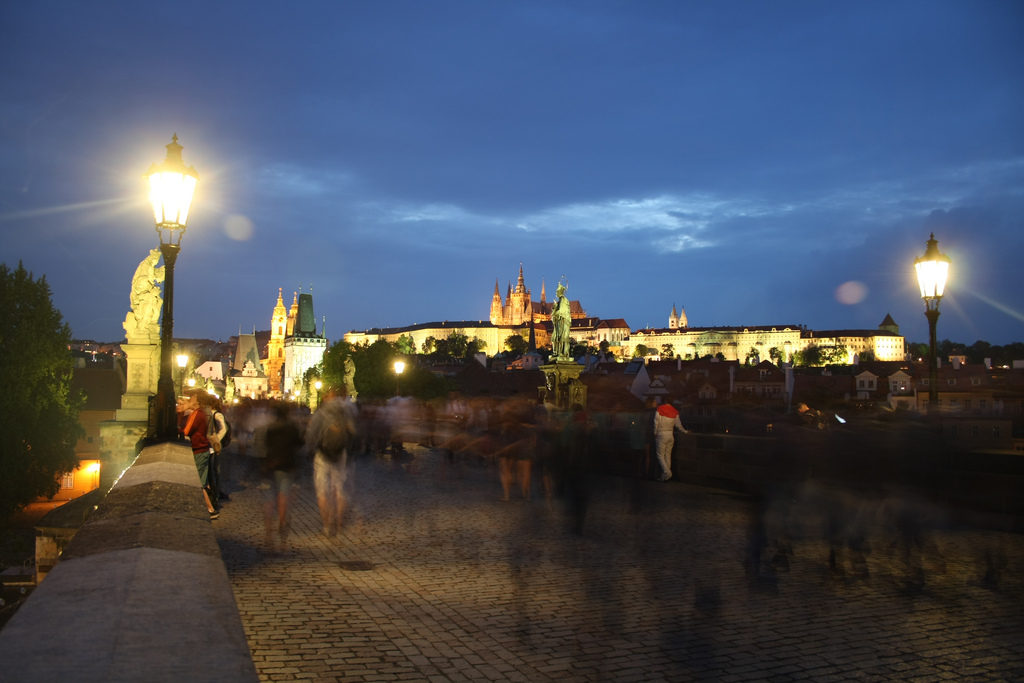 The success of Czech whitewater sportsmen originates greatly in perfect training facilities – artificial slalom courses were built in quite a few places around the country. The most famous one is White Water Sport Centre Prague – Troja, but it is not the only one in the nearest surrounding of Prague. There are also slalom courses in Brandys nad Labem, Veltrusy and Roudnice nad Labem. These slalom courses enable paddlers to advance in their whitewater skills faster and they offer risk-free environment for training.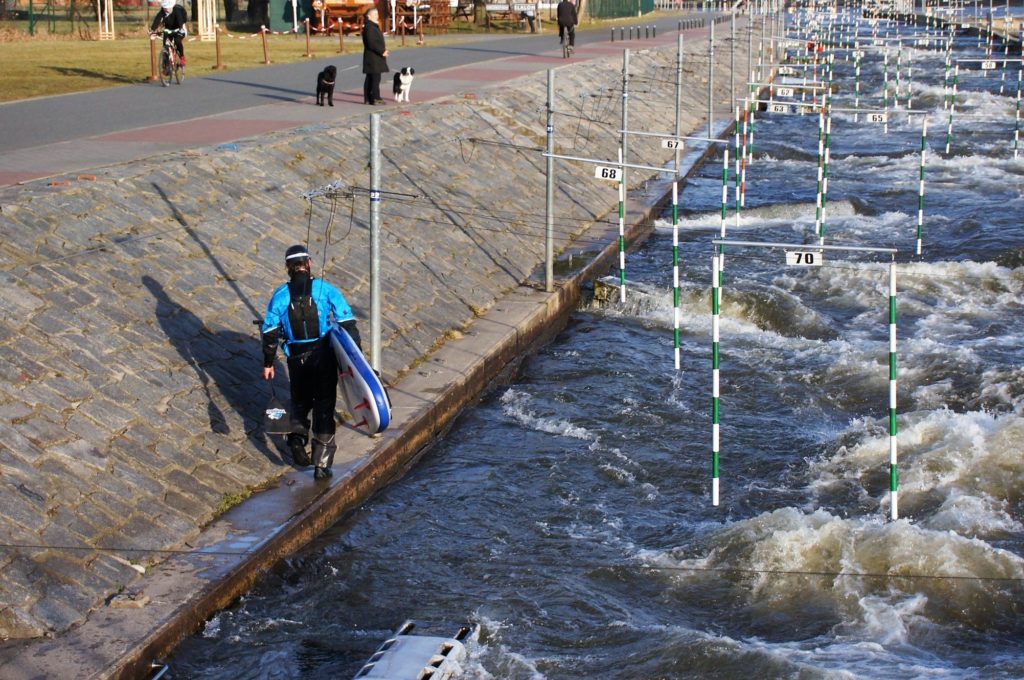 Czech SUP whitewater riders love slalom which means that the ultimate goal for them is not only to go downriver, but they always practise along the way by stopping in teddies and going through the slalom gates. For that reason they use boards which are not so stable, but offer great manoeuvrability. Mastering of whitewater slalom gives them huge advantage during competitions and enables them to ride rivers of higher grades.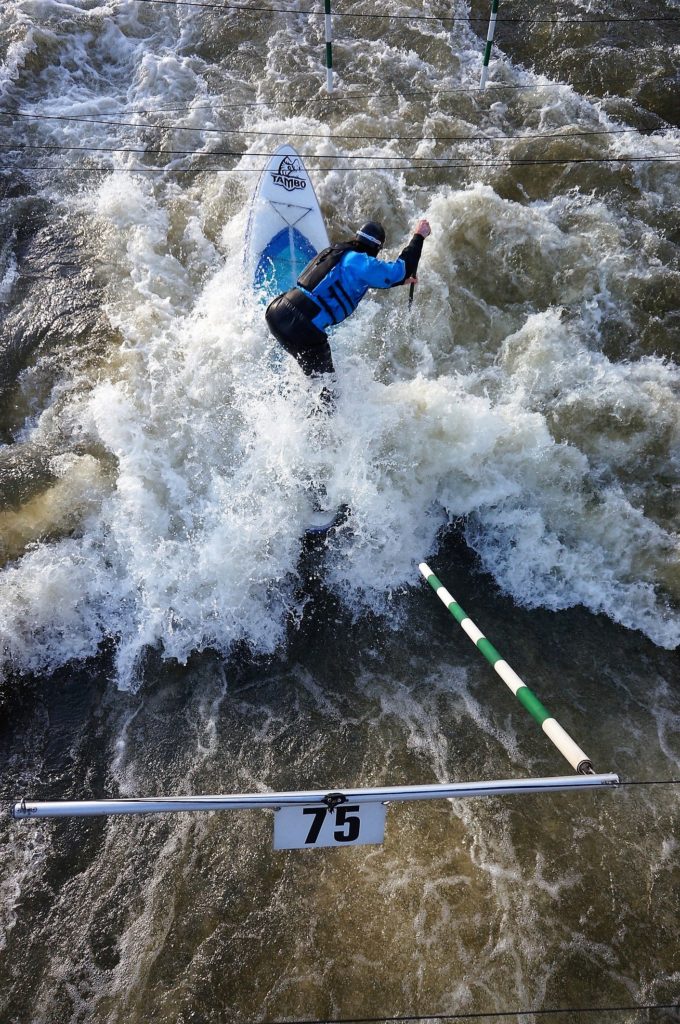 Whitewater SUP course with Adam Boril in Prague will improve your skills no matter if you are an advanced rider or you have just started. It is even a good idea to combine your SUP experience in Prague with a family holidays in the Czech Republic.
Because the Czech Republic is located in the middle of Europe, after your visit of Prague you can continue to other good SUP destinations such as the River Salza (4.5 hours drive), the River Soca (7 hours), or Cunovo Water Sports Centre (3.25 hours).
To learn more get in touch