Paddleboarding (SUP) in Prague is a great activity to escape from the rush of the city. By paddling on the Vltava river you avoid crowds and enjoy even more spectacular views combined with an exciting activity. The trip is perfect for a group of friends, families, couples and individuals.
You can send me an email (adam@gosup.cz), or call me +420773485132 (also WhatsApp) for a tailored-made experience. You can also book your  unique experience in Prague right now on AIRBNB.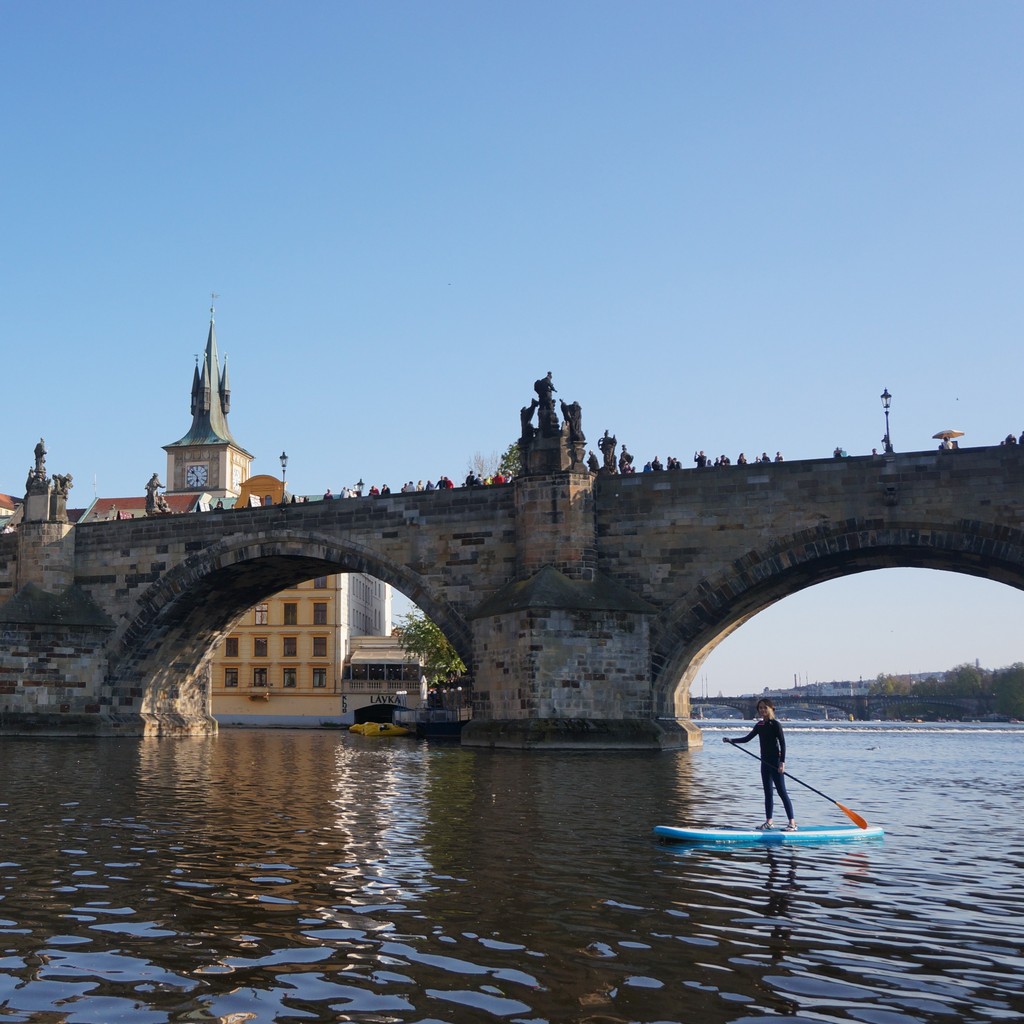 Paddleboarding under the Charles Bridge
We'll meet close to the river in Lesser Town (Kampa Island) – just few minutes walk from the bridge.
It's ok to knee in the beginning if you are not confident, but you'll likely stand up after few strokes. No need to rush, we go in a small groups. I'll help you with the technique. We navigate into the picture-some Devil's Channel (so called Prague Venice). We cross the Vltava River right under the Charles Bridge. We also discover underground remains of the old Judith Bridge and a picture-some harbour.
You'll be able to store you belongings in a car during the activity. I can also provide small waterproof bags that you can take with you. You stay dry if you're careful.
*** Only paddleboarding under the Charles Bridge available on AIRBNB *** Small groups (only up to 4 people) *** Lasting memories – photos from a mirror-less camera included *** Any time of day *** Certified river guide *** Some adrenaline *** Good for beginners that are ready for a challenge I can add other dates and times on request.